About Midlands Humane Society                                                                                                                                                                                         
Midlands Humane Society is a nonprofit organization serving Pottawattamie, the largest county in Iowa. We opened our doors in 2015, replacing a small shelter built in the 1970s, which was managed by the City's Animal Control department. Local residents banded together with a desire to do better for the community's stray and unwanted companion pets. A nonprofit formed in 2006 and fundraising efforts began to create a humane society that focused on saving lives, education and helping our community in a myriad of ways. Last year alone, Midlands Humane Society adopted over 1,700 animals into new homes and reunited almost 400 lost pets with their owners. We proudly shared our mission with groups and visitors of all ages at on- and off-site events. We continue to help families in need by providing food and supplies through our pet food pantry.
MIDLANDS HUMANES SOCIETY RECEIVES $30,000 GRANT FROM
PETSMART CHARITIES® TO HELP MORE PETS FIND HOMES
Midlands Humane Society (MHS) has received a $30,000 grant from PetSmart Charities to help prepare more homeless pets in Council Bluffs and Pottawattamie County for adoption.  Five million pets make their way into shelters each year in the U.S. This grant will support pets under the loving care of MHS receive spay/neuter surgeries, comfortable shelter, nutritious food and other necessities until they are adopted into their forever homes.
Rosie the Pit bull mix has experienced the impact of these life-changing grants firsthand. Rosie was surrendered to MHS in January 2022 due to violence in the home where she was living.  She was very fearful and reacted poorly to human interaction.  Luckily, treats were the one thing that could change her attitude. Once she trusted you, her demeaner completely changed and she eagerly looked forward to attention. Rosie was pregnant upon arrival and delivered seven happy, healthy puppies in February.  
Rosie proved to be a fantastic mother and was very dedicated to her litter. Once they were weaned, her puppies went to a foster home to work on their socialization. All the puppies were spayed/neutered and found homes very easily. We worked with Rosie, one-on-one, and she gained additional confidence and restored faith in humans. Funds from PetSmart Charities helped with her adoption preparation and shelter care for the seven months she lived at MHS.  We are so happy to announce that Rosie finally found a loving family of her own in July 2022.  Her willingness to adapt, along with the dedication of staff and volunteers who worked with her, paired with PetSmart Charities grant funds, made a Rosie a true success story.   
"Getting pets 'adoption ready' is not an easy task," said Nikki Cruickshank, Midlands Humane Society Executive Director.  "It takes time, planning and funding to help the thousands of pets who arrive at our doors every year.  Adoption preparation is the critical first step in setting these pets up for a lifetime that is happy and healthy.  We feel so proud to be a partner of PetSmart Charities and to have received this important, lifesaving grant funding.  Because of their generosity, Rosie and her puppies were altered prior to adoption, so we know they can't continue to breed and add to the homeless pet population."
"Partners like the Midlands Humane Society do an incredible job caring for pets," said Heidi Fulcher, Senior Adoption Grants Manager at PetSmart Charities. "But our top priority is to help prepare adoptable pets for their journey to the best place possible: home. We're proud to support access to more pets creating happier families and healthier communities in Pottawattamie County."

About PetSmart Charities®

PetSmart Charities is committed to making the world a better place for pets and all who love them. Through its in-store adoption program in all PetSmart® stores across the U.S. and Puerto Rico, PetSmart Charities helps up to 600,000 pets connect with loving families each year. PetSmart Charities also provides grant funding to support organizations that advocate and care for the well-being of all pets and their families. Our grants and efforts connect pets with loving homes through adoption, improve access to affordable veterinary care and support families in times of crisis with access to food, shelter and emergency relief. Each year, millions of generous supporters help pets in need by donating to PetSmart Charities directly at PetSmartCharities.org, while shopping at PetSmart.com, and by using the PIN pads at checkout registers inside PetSmart® stores. In turn, PetSmart Charities efficiently uses more than 90 cents of every dollar donated to fulfill its role as the leading funder of animal welfare in North America, granting more than $500 million since its inception in 1994. Independent from PetSmart LLC, PetSmart Charities is a 501(c)(3) organization that has received the Four-Star Rating from Charity Navigator for the past 18 years in a row – placing it among the top one percent of rated charities. To learn more visit www.petsmartcharities.org.
2022 Funding from PetSmart Charities       
We are very grateful to be granted $2,500 from PetSmart Charities to allow animals to be prepped for adoption, and to purchase supplies to spread awareness within the community of the MHS mission and adoptable animals for National Adoption Week from November 7-13, 2022 at our local PetSmart locations (815 McDermott Street, Council Bluffs, IA and 6220 N. 73rd Plaza, Omaha Nebraska).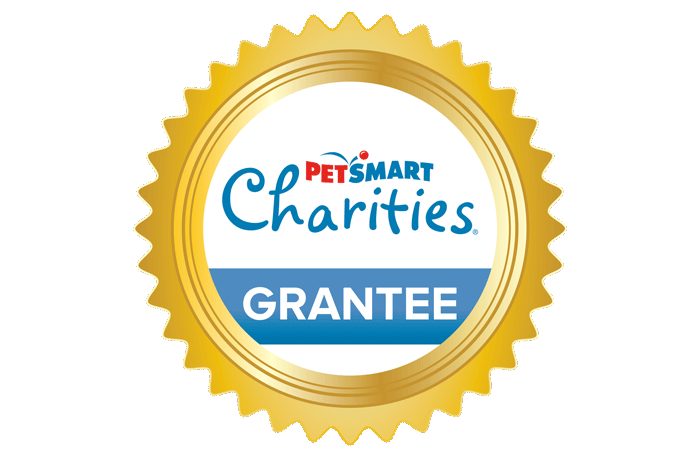 Thank you to Petco Love for their investment of $20,000 in April 2021 to be used for Lifesaving Purposes for the animals at Midlands Humane Society.

Thank you to Bissell Pet Foundation for being a partner and funder for numerous 2021 Empty the Shelters Adoption events at Midlands Humane Society.

Thank you to Banfield Foundation for awarding MHS a $10,000 Veterinary Medical Equipment Grant