Would you like to help animals in need?
Midlands Humane Society is an amazing place to volunteer.  We have opportunities for just about everyone and everything!  If you love animals, you might want to consider becoming a dog walker or spend time socializing with the cats.  We love finding new and innovative ways to attract and keep our terrific team of  volunteers and enrich the lives of the animals while they're in our care.  
Here are some of the areas volunteers can help with:                                                                                                       
Dog walkers (three shifts a day)

Cat feeding and kennel cleaning (two shifts a day)

Washing dishes

Laundry

General cleaning

Front desk

Administrative

Adoption counseling

Cat socialization

Dog socialization

Groundskeeping

Special events

Foster an animal
In order to volunteer, you need to be at least 13 years of age and you will be required to work alongside an adult chaperone (at least 18 years old).  At 16 years of age, volunteers can work on their own.  
We are pleased to report that the Midlands Humane Society is now a certified Service Enterprise Organization accredited through the Points of Light Foundation.  To learn more about Service Enterprise, check out their website at Points of Light.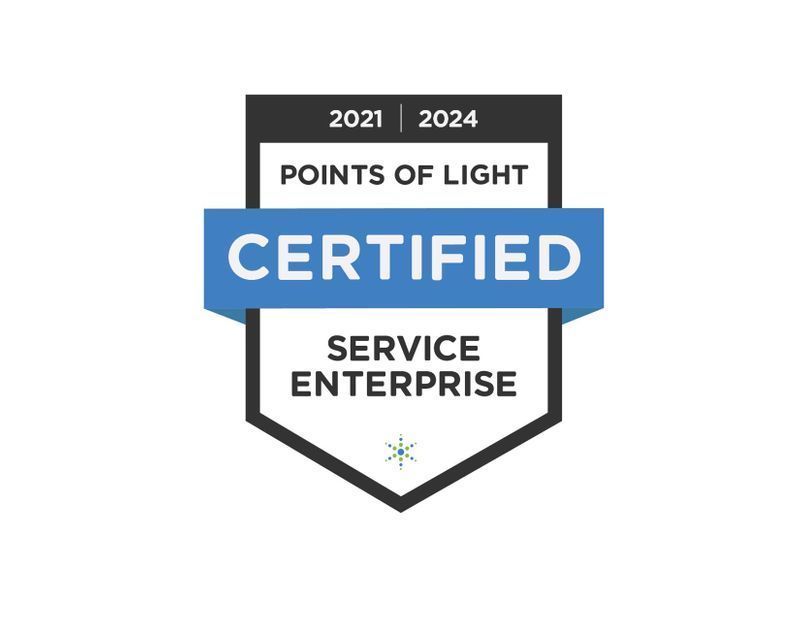 Midlands Humane Society (MHS) is pleased to announce that it has been certified by Points of Light, the world's largest organization dedicated to volunteer service, as a Service Enterprise! Achieving Service Enterprise certification is a prestigious accomplishment for an organization. In fact, organizations that certify join the top 11 percent of nonprofits nationwide in volunteer management and organizational performance. Certification signifies that organizations have the capability and management expertise to strategically use volunteers to improve the performance of their organization. MHS completed an extensive assessment, over 20 hours of training and coaching, and an extensive internal planning and change process to better integrate volunteers into our human capital strategy. By achieving this level of excellence and certification, MHS is now better equipped to leverage the time and talent of volunteers and better meet our mission. Nikki Cruickshank, MHS Executive Director says, "Our staff learned new and innovation skills to better recruit, train and retain quality volunteers and provide the resources they need to become part of the team and help save the lives of animals."
Midlands Humane Society has created new orientations, types of trainings and opportunities for growth of our volunteers.  There are chances for volunteers to work with dogs, cats, events, and cultivate relationships with people.  Research conducted by the TCC Group, a national program and evaluation firm, found that organizations operating as Service Enterprises outperform peer organizations on all aspects of organizational effectiveness, and are more adaptable, sustainable and capable of scaling their work. The Service Enterprise program is a national change management program that helps organizations gain a greater return on volunteer investment to better achieve their mission. For more information regarding volunteer opportunities with our organization, please visit www,midlandshumanesociety.org/volunteer.  For further information regarding Service Enterprise, please contact Mariah Garcia at mgarcia@midlandshumanesociety.org or 712-396-2263.
For specific details, click on any of the links below to redirect you to the application web page you need.